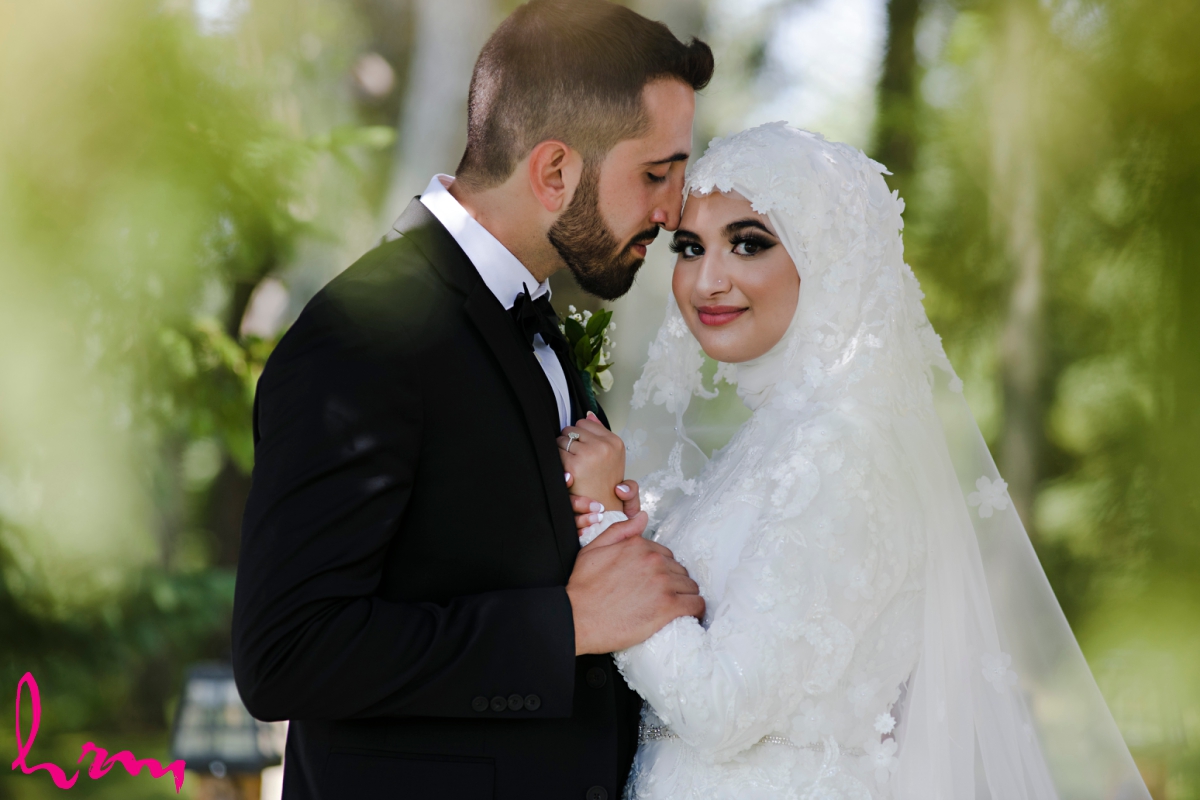 Describe the vision/theme you had for your wedding in 5 words or less: Outdoor, romantic, rustic, intimate, magical
What are you favorite memories of your wedding day? Seeing each other for the first time, dancing with all of our families, and enjoying the fireworks together!
Best wedding related decision: Having an outdoor wedding and celebrating our special day with everyone we love.
Favorite details: Bride – The wedding cake on barrel. Groom – The honey favors on the tables
Advice for future couples: Have an intimate and small wedding, celebrate with your loved ones! Big wedding are overrated!!
Would you change anything if you could do it all over again? Not one bit!
Best surprise of the day? Seeing each other for the first time
VENDORS: Fruit tarts, cheesecake shooters, and Cake @crazygoodcakes | Cake pops & macs @16thbakery | Dress: Kleinfleds in New York, designer is Sareh Nouri | Flowers @forestflowers |
Makeup @edonabeauty | DJ: Maya Hussein | Rings: @kadriandco
SONGS: Mother & Son song: Haydi Emi by Ziad Bourji | Father & Daughter song: My Little Girl by Tim McGraw | Groom & Bride song: Blessed by Thomas Rhett