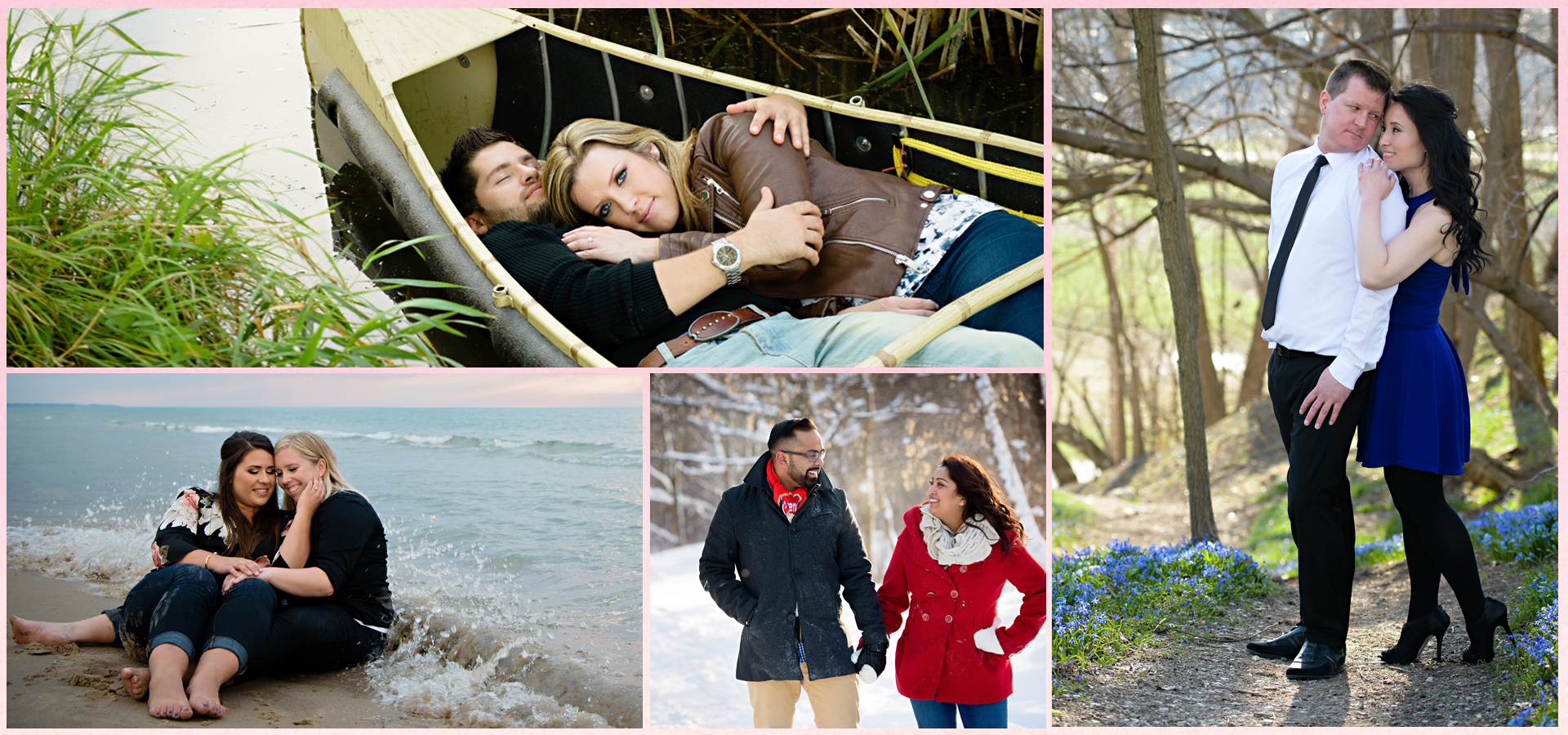 Engagement Photography FAQs
An engagement session is a great way to break the ice with your photographer and help you to feel more comfortable having your photo taken on your wedding day. It also gives you an opportunity to have some more casual photos taken to share with family and/or use on your save the dates or invitations. 
There's really no rules as to when you should do an engagement session. Some couples choose to do one soon after their engagement to celebrated it, some leave it until just a few weeks before the wedding! We often suggest booking your session in a different season than your wedding. Having a summer wedding? Do your engagement session in beautiful fall colours! 
Choosing to do your engagement session at a place that is meaningful to you as a couple is always our top suggestion. Where you met, where you went on your first date, where you got engaged, etc. If that's not possible (or not photogenic!) we have a long list of suggested locations we can share with you! 
Wear something you are comfortable in first and foremost! The location can also dictate the best choice of outfit. Urban photos downtown? Dress like you would for a date night! Picnic on the beach? Dress like you would for a picnic on the beach! We suggest dressing to coordinate but not to match exactly. Many of our couples will change halfway during the session - one outfit a bit more formal, one a bit more casual. 
Absolutely! We have many, many years of experience directing couples to pose in their pictures. We ensure you look natural and not stiff with gentle guidance! Be prepared - there's usually a lot of laughs and fun at an engagement session! 
Please do! All fur babies welcome! We have done many sessions with dogs, and also cats and horses! They're part of the family after all! 
An engagement session is typically about 1 - 1.5 hours. Cost is $495+hst which includes unlimited high res files in an online gallery. A travel fee may apply to locations outside of London, Ontario.