Love Notes from our Clients
Katelynn & Garrett
Honestly I can't say enough positive things about Heather and the HRM team. We randomly met them at a bridal show and they were helping us by suggesting venues when they had no incentive to except for just being exceptionally kind people. Jordan and Heather were with us on our wedding day and they were both great. Heather was fabulous at keeping us all on track and on time. I'm probably bordering on too laid back and Heather was great at corralling the bridal party and our families which wasn't always easy.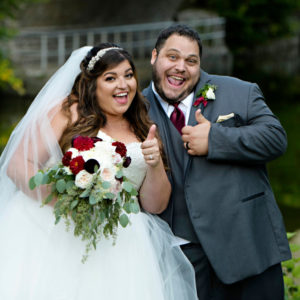 Christine & Will
I cannot say enough about Heather and her team. When we first got engaged, I started looking for photographers. I searched a number of different galleries and blogs but I always came back to HRM's website. The pictures Heather and her team capture are so inviting and were exactly the type of photos I wanted for our day. Heather was able to come to Kingston to do our engagement photos which was amazing to have them done in our city. On our wedding day Heather was amazing to work with, she kept us on track and captured our day, memories and the emotions so perfectly. We loved working with her and are so happy that we chose HRM to work with on our wedding day. Hands down the best!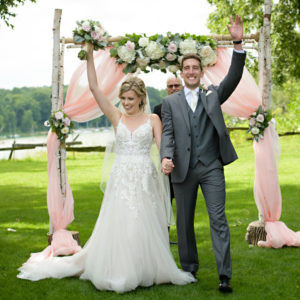 Annie & Shawn
We honestly can't thank Heather enough for being our dream photographer. I knew right from the start that she'd be great to work with just by exchanging emails back and forth, and then when we met in person, it was a done deal!  Heather is extremely professional, so passionate, but most importantly, so darn caring! It wasn't even something that we considered when weighing our options for a photographer, but her caring nature is like the cherry on top. I think that's one of the reasons why her photos are so great – she loves what she does, she loves the people that she works with and it just shines through in the photos. Heather has an ability to capture the most beautiful moments, it's amazing! We are so happy with how our photos turned out – I find myself constantly looking back at the photos and reliving that special day. Thank you, thank you, THANK YOU for everything Heather!  We can't wait for the opportunity to work together again in the near future!"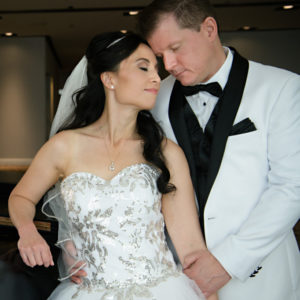 Janine & Jeremy
One of the first decisions we made after getting engaged was booking our wedding date with Heather. We didn't trust just anyone with photographing the most important day of our lives! She was professional, creative and organized – everything we could have asked for in a photographer. She made sure everything ran smoothly and she completely understood our vision and wishes. We've already had multiple friends and family ask for the name of our photographer! Thank you for an excellent experience and wonderful photos, Heather!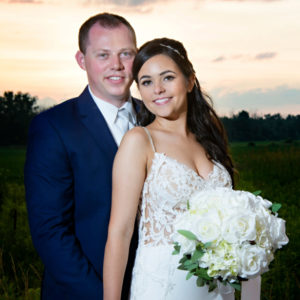 Julia & Sean
I am unbelievably happy with the photos Niki took of my wedding! Having amazing photos to remember the day was something very important to me and Niki made that happen. The weather wasn't going to cooperate with us so Niki met with me the day before at the venue to scope out some photo locations which made me feel so much better about the photos for the day and because of the weather she was able to get an amazing shot! I have had many lovely comments made on the photo with the veil! Niki took two people standing in the rain and made it look like they are standing amongst the stars! I look forward to working with her again in the future.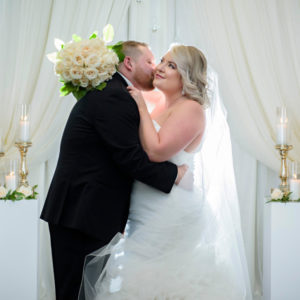 Patricia & Edmund
We could not be happier with our choice of HRM as our wedding photographer. We are from out of town and didn't know any suppliers in London — our venue recommended HRM and we are truly grateful that they did. I was deeply impressed with the level of preparation and professionalism they showed in preparation for our big day. On arrival, Niki was wonderful — an incredibly talented and creative photographer, and very skilled at wrangling the bride, groom and guests into the best setup for photos! She managed to get amazing photos without feeling obtrusive during the ceremony, and we trusted her completely to set up spectacular images during the photoshoot (despite the December cold she was committed to getting great shots). We are absolutely thrilled with the results as the photos are stunning and we will treasure them forever. We are so happy that we chose HRM and would recommend them to anyone without hesitation.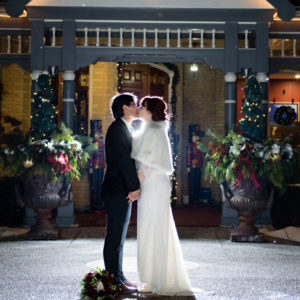 Cynarra & Mitchell
HRM is the best! Niki and Jordan are a dream team! From the moment I saw HRMs' portfolio, I knew I wanted to hire them! I thought for sure my original wedding date in July 2020 would be booked, but Niki was available! From that moment on, the communication with Niki was always prompt and very professional. Due to COVID-19, we had to re-schedule to September and Niki was graciously able to accommodate the change in plans.
On the day of the wedding, both Niki and Jordan were incredible. Both very down-to-earth, funny, super nice, and confident! I was about 30 minutes late arriving to my venue, and Niki was there waiting for me. There was no sense of urgency and off we went to take our first photos calmly and collectively. Just FYI, Niki is a pro at pinning on boutonnieres! Throughout the entire day, Niki and Jordan worked together to keep us on our timeline. Niki did an amazing job with our family photos and welcomed more combinations than were originally listed. Niki also came prepared with bobby pins and pinned my veil back into place because it was stgarting to fall out and even bustled my dress for me before our first dance. Taking our portraits was so much fun! It was clear that both Niki and Jordan have such artistic eyes. You can tell they love what they do when they say things like "I love this light" or "I have a vision!".  Their direction in posing us was all so seamless and they welcomed any visions we had and ran with them.
We received our sneak peeks only a few days after the wedding and we absolutely fell in love with them! We were beyond ecstatic when we received the remainder of our photos! Our portraits are absolutely stunning! We received close to 1000 beautifully composed photos that tell our wedding story to perfection!
Thank you so much Niki and Jordan! Your work will be treasured by not only us, but the generations to come!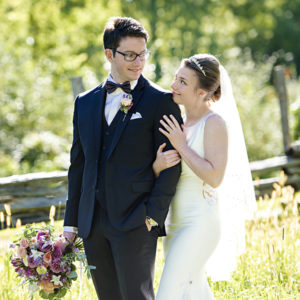 Lauren & Ryan
Booking Heather was the *best* last-minute decision we made for our elopement! We weren't even going to have a photographer for the second half of the day (we already had one that came with the elopement package earlier that day in Toronto).  Heather's photos far exceeded our expectations, and are truly gorgeous keepsakes!  Heather made excellent use of my parents' spectacular property – the photos are crisp, bright, and perfectly capture the day's joy.  I'm already thinking up excuses for future sessions with her!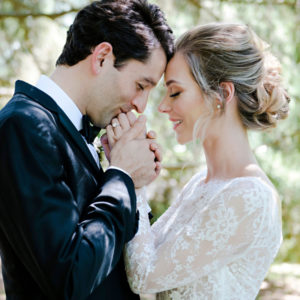 Amanda & James
There are not enough words to describe how incredible HRM Photography is. We were fortunate enough to have both Heather and Niki photograph our wedding. They were absolutely amazing and went above and beyond for us. We had to postpone and change our date 3 times due to COVID, and Heather was extremely accommodating and constantly kept in touch to support us, as well as to help us navigate through the various changes and restrictions. She was so much more than a photographer. Leading up to the wedding, she helped create a checklist of things we needed, a timeline for the day, went over what to expect, etc. Not only are these two incredibly talented with the photos they take, they were prepared for everything that came up that day (from tide to go for stains, to a fan for the heat). We received several photos within hours of the wedding, and sneak peaks within a few days. We could not be happier with the photos we received. Do yourself a favour and contact Heather for your photography needs. You will not only get incredible photos, but you will get their expertise and knowledge on all things wedding. We are forever grateful to have had HRM as our photographers.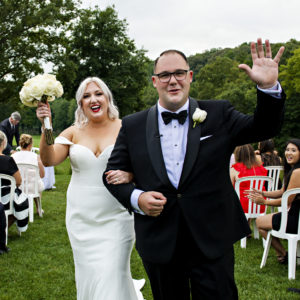 Karly & Zee
We (along with our friends and fam) had the chance to go through all the wedding photos over the weekend. And wow. Just….wow.
You perfectly captured our friends and family, our day, our spirit and our love. We are so incredibly thankful that we had you there to capture these memories in such a beautiful way. As I'm sure you've heard before, the day felt like such a complete whirlwind, so we're so glad to have these images as a constant reminder of our perfect day.
Almost as impressive as the actual photos was the level at which you command a room (or a farm) with such badassery that even the most….assertive, digital camera circa 2002 wielding (and generally well intentioned) family members were corralled with ease. For that we will be forever grateful!  Now comes the difficult task of selecting from the thousands of absolute gems to print, post, etc. What a wonderful problem to have.
Thanks again!!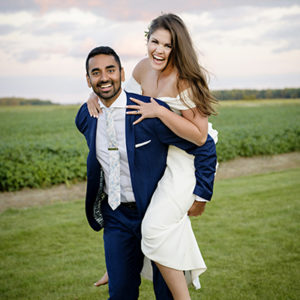 Jeremy & Megan
We cannot thank Heather and the team at HRM Photography enough for the incredible work they did at our wedding on November 2019. Heather is an artist in the work that she does, bringing out compositions which are both beautiful and fun. Always a professional, Heather was extremely reliable and very easy to work with. Heather was working with two very photo shy subjects and she was very encouraging, put us at ease and also knew how to gently direct us to make sure she captured the perfect shot. Thank you Heather for capturing our special day.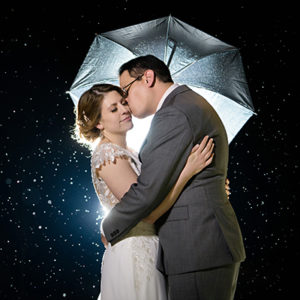 Julia & Jesse
There aren't enough amazing things I can say about Heather. She is so passionate about photography and can make any location look amazing. Every single photo is perfectly shot. Her sunset shots are unlike any others I have ever seen. Heather also takes a lot of the stress away on the day of the wedding because she is very dependable and efficient. She was able to capture every single moment, including my extensive list of "must-have" shots, and organized big groups well. I also found her very patient and easy to work with. I would recommend her to anyone in a heartbeat.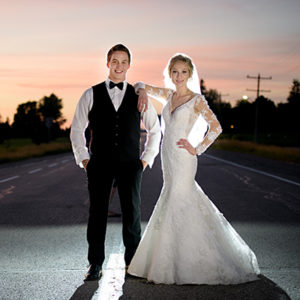 Karen & Sean
The HRM Photography team were an absolute pleasure to work with! The shots they took were detailed, artistic and captured the feeling of our day so beautifully. Heather is very responsive and the level of detail requested to ensure our day went smoothly prior to was executed expertly. We were especially impressed when the team made a concession to accommodate the guys in a different location as a result of a logistical issue just a few days before the wedding. Lindsay and Jordan ensured we had every shot on our list and then some covered. They have a very artistic eye and were with us without being obtrusive. We would 100% recommend this team without a doubt and hope to work with them again in the future.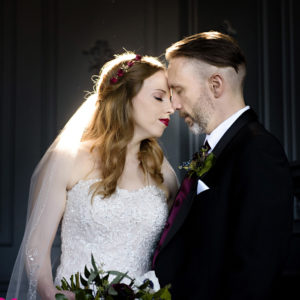 Jaclyn & Tim
We found HRM Photography online during a google search in Australia. After our first contact over Skype we knew we wanted them to photograph our wedding.
Niki and Jordan were a phenomenal to work with and kept everyone on schedule and were very professional. Niki was super helpful and direct which was exactly what we wanted and Jordan helped get the boys dressed and to the wedding on time.
Spending the day with Niki and Jordan made the whole day so fun and exciting! We felt like we had known them forever. We couldn't have asked for a more perfect experience!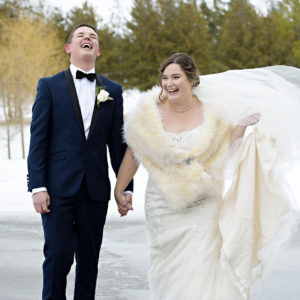 Brittany & Chris
After having most of our friends use HRM for their weddings, we flew Niki to Mexico for our wedding – and it was the best decision we made.
The shots that she captured make me cry every time I look through them – how is a single photographer in a million places at once?!
Professionalism, quality and a lot of fun – I would recommend HRM in a heartbeat.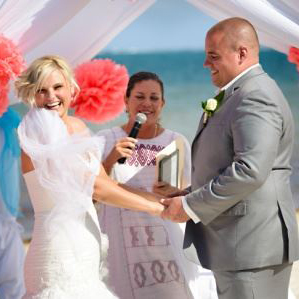 Ashley & Richard
We had Heather and Niki complete our wedding photos in April 2017 and there are no words to describe how amazing they were. They both acted professional but made the shoot a lot of fun giving us great photos. Heather knew exactly how to tell us what to do without being bossy and had such creative ideas.
She was able to bring us in and make us focus but make us laugh and insure we were having a great time. They were nothing but helpful and supportive throughout the total process. My husband and I along with our entire family and wedding party were completely impressed with them on the day and the out come we got!
Definitely would use them again and recommended to anyone to use in the future.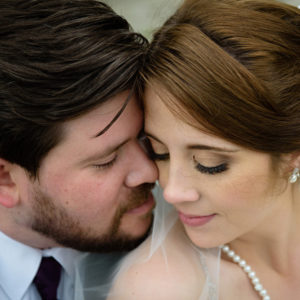 Sakthi & Dylan
The HRM Photography team were great to work with. They were great in planning and executing the day. Their pictures were fantastic as they were able to do both our Hindu and Catholic ceremony. Would recommend!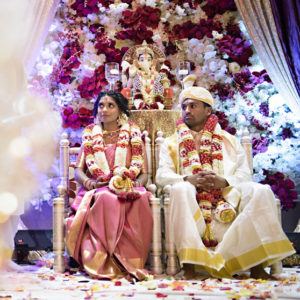 Natasha & Aaron
HRM Photography had been one of our top picks from the first day we got engaged. Five minutes into our first meeting with Niki, we knew that HRM Photography was going to be our pick for photographer.
My family is picture happy so naturally our wedding photo list was probably three times the average length. Niki and Jordan were a dream to work with and kept everyone on schedule and ready for the next picture. Niki was clear and direct which was exactly what we wanted for the day-of.
Spending the day with Niki and Jordan made the whole day so relaxed and fun! We trusted them completely to capture all the special moments. We couldn't have asked for a more perfect experience and can't wait to see all the pictures!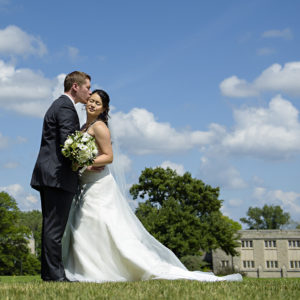 Will & Genevieve
So great we booked our wedding date around their schedule! It was worth it, everything turned out perfect and we have Niki to thank. She met with us, listened to what we wanted and delivered in spades. HRM made our wedding look like a fairy tale and we'll cherish their photos forever.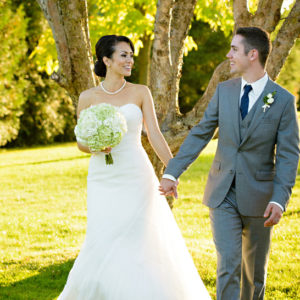 Ana & Michael
We must begin by expressing 1000 thank yous to Heather and HRM Photography for being a part of our wedding journey. There was one definite wedding wish that was fourteen years in the making and it was to book Heather and HRM Photography to capture the most important moments of our wedding day.
Where does one even start when raving about HRM Photography – Heather's approach is so warm, caring, professional and deeply passionate. Her keen and creative eye is evident from start to finish, which is undoubtedly apparent in the stunning, elegant and timeless engagement and wedding photos we have to cherish for the rest of our lives.
Thank you for sharing the gift of your talent with us and for being such a significant part of our journey as a couple!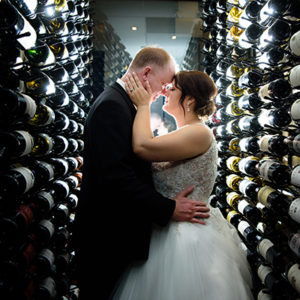 Justine & Laran
HRM is fantastic and I would strongly recommend them! Not only are they very talented and skilled at photography, but they are also great people to work with and are very passionate about what they do! We had Heather and her partner Becky photographing our wedding day and they truly captured every important moment with a beautiful quality photo! Heather was great at keeping us on track and ensuring we were well taken care of at the same time. HRM also went above and beyond for me when asked for photos of my Grandpa, who passed away recently. What they did in that moment meant so much to myself and to my family. My husband and I knew we wanted to hire a quality photographer and we are so glad we did because we got that with HRM and much more! We are looking forward to having them continue to capture our life's moments as our family begins to grow! 5 out of 5 stars all around!!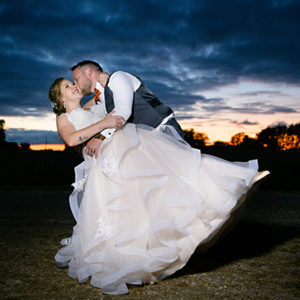 Aguiar Family
I have had the pleasure of having Heather photograph my wedding and my baby's photos. There are not enough words to describe how incredible her and her team is! The images she can get are just breath taking! Heather is extremely talented, she knows exactly what lighting, scenery, and poses will make incredible images! My wedding photos are so amazing she captured every single part I wanted! She makes sure she knows exactly what you want and goes above and beyond to give you even more! In terms of newborns, she can read babies so well, she knows when a baby needs a break and patiently waits for the baby to rest and relax to get amazing shots! Every time I book a shoot with her I'm so excited knowing I will get amazing photos that could be in magazines! The hardest part is waiting for your photos because you know how amazing they will be! Having worked with HRM multiple times, and knowing how amazing the photos will be, I get surprised each time with the incredible images they produce and it's always exciting and fun! My family loves you Heather and the HRM team! We can't thank you enough for capturing the most special moments in our lives!!!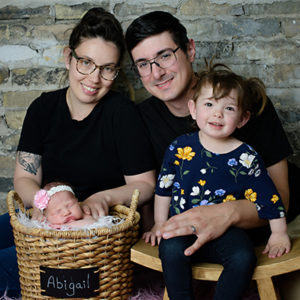 Michelle & Mark
Heather did the most amazing job on both our engagement and wedding photos! Not only is she fun and great to hangout with, she is also amazing at her job! Our photos are stunning and we get tons of compliments on them!! Hands down one of our best decisions for our wedding!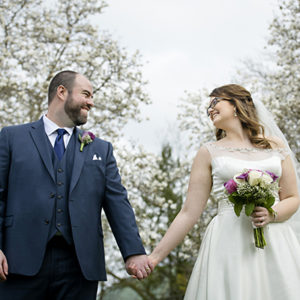 David & Olga
My wife and I had our wedding photographed by Niki, and we have to say that the experience was beyond our best expectations. Even though the time was rather tight for photographing, Niki was capable of getting all of the shots we had hoped for and then some! All the while, she was charming and made us all feel so at ease in front of the camera.
The quality of the photos were superb, as they were natural, sharp, and vivid without looking pretentious or forced. In short, they were exactly what we hoped for, and Niki even went out of her way to send us the files via both Dropbox and USB. The courtesy framed photo that came with the USB was the cherry on top.
We will treasure these photos forever. Thank you so much!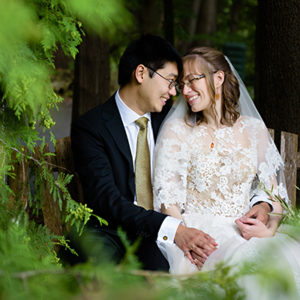 Robin & Julie
Thank you for photographing our most special day. The previews are spectacular and we can hardly wait to see all of your work. It was fun being your subjects for the day. You are very much a prepared and skilled professional! But you also managed to make the photo shoots a special time. We made several good decisions for our wedding, and hiring you was certainly one of the top. We chose you because of your creativity. You make every wedding special and unique…..and you've done it again with ours. Thank you, thank you, thank you!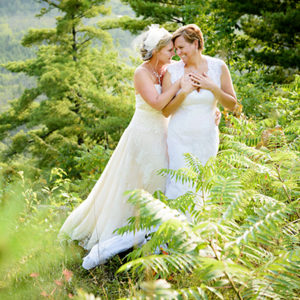 Sydney & Ali
I followed HRM photography for several years on social media, and totally LOVING the lighting and creativity. I was SO thrilled Heather and Nikki were so accommodating on such short notice for our wedding (less than 6 months to accomodate a frail loved one) and made magic happen! Nikki wasn't just our photographer, but was our wedding guru too- she went above and beyond on our day to make sure everything ran smoothly, and made sure other vendors stepped up when needed. Still to this day, our guests reflect on how much love was in the air, how it was such a fun relaxed atmosphere, and we get complements ALL THE TIME on our wedding photos- especially sunset and dancefloor shots!!!!!. We are still tickled pink, 8months later.
We love you guys so much, and you have us as life-long customers and friends!!!! xoxo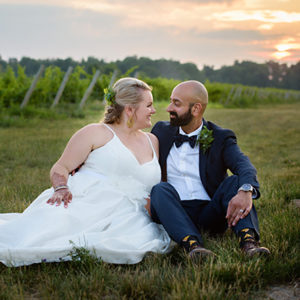 Marilyn & Mikel
Thank you Heather and Becky for capturing our crazy wedding day. You were as eager as we were for the next photo. So helpful in the entire day flowing smoothly. I can not wait to see the photos. But I know they will be amazing! I'm so glad we hired you. And love that we were able to do a few of the same photos from my sisters wedding! I was secretly wishing for a little rain!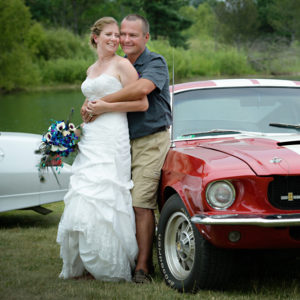 Brett & Jeanette
Asking if I recommend HRM Photography is like asking if I recommend the sun….yes! We had our wedding on May the 4th and decided to do a Star Wars wedding. Heather and Jordan jumped right on board! I usually dont like taking pictures for very long but the relaxed atmosphere they provided was so much fun. Heather's instructions are easy to follow so there is no frustration. She knows the best locations, I will always remember her lying down on a damp dirt path to get a low angle shot because she wants every picture to be the best it can be. We came with ideas, Heather and Jordan came with ideas and all of them were implemented flawlessly. We could not be more pleased to have picked HRM to capture our special day. The pictures speak for themselves, but if you dont believe them, listen to a guy to be known by all friends and family to dislike photo taking.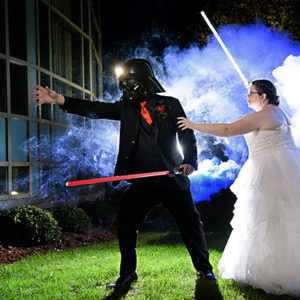 Amanda & Brett
We hired HRM Photography for our wedding photos and had an amazing experience. Heather, Niki and Jordan are all extremely skilled, creative photographers who made the experience comfortable, stress-free and fun. They went above and beyond, coming prepared with enough umbrellas for our entire wedding of 20 and even assisting with attaching the charms to my bouquet. They were patient with our family who insisted on taking their own photographs despite the fact that professional photographers were present for that very reason. They were organized and prepared with a list of the many combinations that we wanted to ensure that we got all of our family photos. They were flexible, agreeing to complete all of the photos with my grandparents first (even though I'm sure that was not the simplest way for them) so that they did not have to stand and wait. Most importantly, their photos are beautiful! I would highly recommend HRM Photography to anyone looking for a photographer – I promise you will not be disappointed!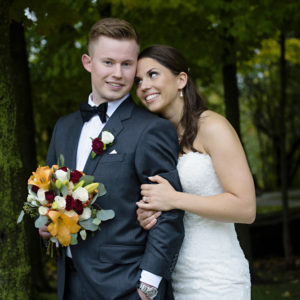 Jackie Anger
Niki did headshots for my doula business last week and was super easy to communicate with, professional, accommodating, and kind to me and my clients. She knew when I needed to "shake it out," and "breathe." She practically doula'd ME! The results are in. The photos are incredible. There are no bad pictures. I'm so grateful. Thank you. I feel like ME, and they represent my business. I seriously suggest anyone to work with HRM for photos.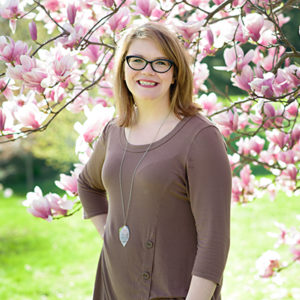 Nicole & Mike
This past Saturday I had the absolute honour of having my favourite photographer capture the most special day of my life,my wedding. Heather and Becky were amazing to work with and so,so much fun the day of. They were creative, professional, fun, extremely accommodating and willing to go the distance to capture some truly unique and amazing shots . If you really think about it you spend the most time out of anyone on your wedding day with your photographer and I couldn't imagine that being anyone but HRM. The sneak peeks we have seen so far have blown my mind and I feel like a kid at Christmas waiting for the rest. We wanted the best, so we hired the best, HANDS DOWN! Thank you for making our day so perfect!!!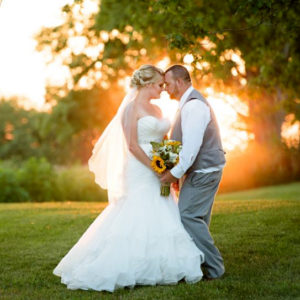 Norton Family
We had pictures taken of our twin daughters (2 years old) for the Children's Hospital TD campaign and I was so impressed with how wonderful Heather was with my kids! It wasn't an easy task to get BOTH of their attentions and both posed nicely at the same time, but Heather was a pro!!! Her patience and kindness was very much appreciated!! I've now seen the shots and you would never guess the circus that was happening in between each one LOL! I've already started recommending you to my friends! Thank you!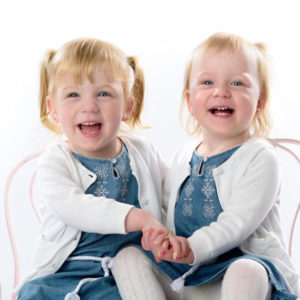 Ef Eyman
We used Heather for our wedding and absolutely loved our photos. Fast forward 4 years later, we went back to Heather for our daughter's 1 year photos after trying a handful of photographers in between. We actually drove 3 hours for the shoot as we live east of Toronto. That is how much we love HRM. Heather thank you so much! The shoot was stress free and you are so patient with all our wardrobe changes and dealing with an 11 month old. I am so happy with the photos and we will continue to use HRM in the future.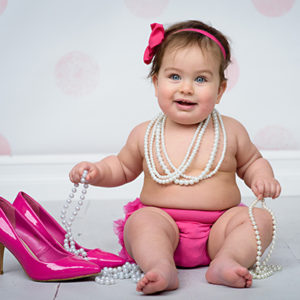 Heather Trott
I really can't say enough great things about Heather and HRM Photography! I used Heather for my wedding years ago and she made the whole process seem natural and the photos she captured was amazing despite the horrible, cold, windy and rainy day! Having her as a photographer was like having another bridesmaid! She stopped and brought us Tim Horton's coffee to keep us warm when taking photos outside after the ceremony, and even scrubbed the bottom of my dress after it got muddy from walking around a field for photos. I wasn't too concerned about it, but Heather was the sweetest – standing in the bathroom scrubbing it all out for me! She is more than just a photographer, she is another support person for your big day. And the photos? AMAZING! HRM is the first place that comes to mind and that I recommend to friends and family that are looking for a photographer – the team at HRM never disappoints! Highly recommended.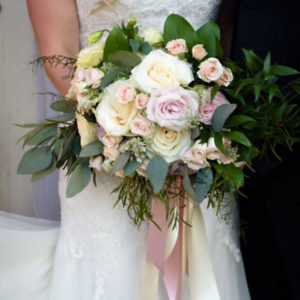 Amelia & Jeff
We had our wedding this spring 2018, and WOW are we happy with the results. The photographers were so personable, so easy to talk to, and brought out the best in us in all of our photos. They were always professional, on time, and delivered the final versions of our photos within weeks. Everyone I talked to was shocked that the pictures were ready so quickly. You will NOT be disappointed by working with this company!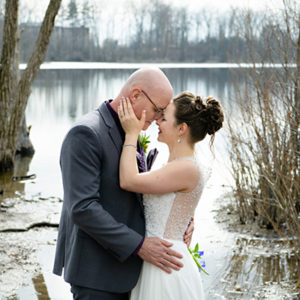 Libby Lennox
My daughter and I researched many photographers for her wedding on June 17, 2017. We met with NIKI from HRM and right from the moment we met we just liked her. We both felt she was a professional and she would do a good job. Little did we know just how good she really was!! She took control and ran things from 10am to 10pm and everything inbetween. We had a tight timeline and she never panicked, she continued to be respectful and professional during a very hot day! She was just a joy to work with! I love the few pictures she has posted and if this is any indication of the rest of the pictures…I am beyond elated! Thank you NIKI for doing such an excellent job of my daughter's wedding! We are forever grateful for your expertise!!!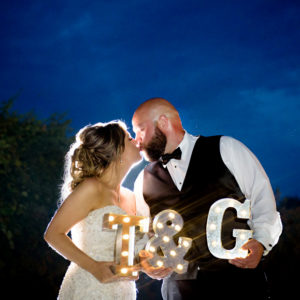 Jessica & Wade
If I could give 100 stars I would! Heather first shot our wedding a few years back and we were blown away by her professionalism and of course her amazing pictures. Since Heather and Niki have photographed several of our milestones that followed. I couldn't imagine hiring anyone else to capture such important moments. I HIGHLY recommend HRM to anyone seeking a photography session in any of the avenues they specialize in, they have aced them all for us.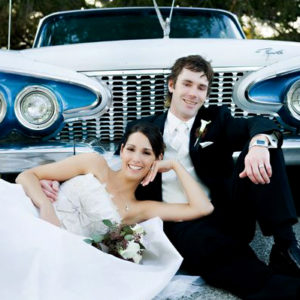 Tasha & Derreck
Words can't describe how incredibly happy we are with both our engagement photos done by Heather and our wedding photos done by Lindsay! Outstanding ladies and an absolute pleasure to work with there's no doubt in my mind that we will be constantly using HRM photography for our families future photos!! Thank you so very much from the bottom of our hearts xo ❤️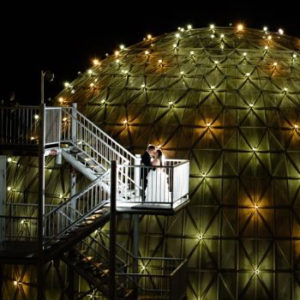 Shayna & JP
This was one of the best decisions my husband and I made for our wedding day! The nicest team of photographers, and without a doubt the best pictures we could have asked for to capture our beautiful wedding day! I have told multiple people about the wonderful service HRM Photography provides. I can't wait to have Heather and her team take more of our family's milestone moments! The absolute best!!!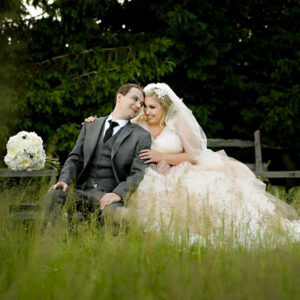 Stark Family
Heather has been our family photographer for many years now. I've done maternity, newborn and family photo shoots with her, and our photos are always PERFECT. Both her and Niki have an amazing way about them and always get all 3 kids looking and smiling at the same time. No small feat!!!! I highly recommend HRM Photography.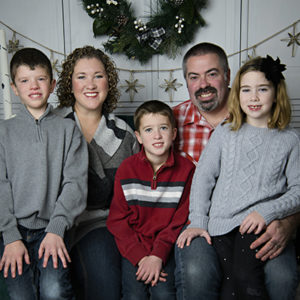 Krista & Peter
THE B.E.S.T!!! There is a reason why HRM has been voted the best in London for the past 5 years. Heather and Niki photographed our wedding and they were incredible. I felt so confident in what they were doing and what they were filming and had no stress on the day of because they were so organized.
Heather's waist pack had bobby pins, essential oils…you name it. The two girls worked together to get every shot and made me feel so beautiful and elegant. They thought of ideas in the moment and were super agile and accommodating.
Don't think twice, book them. If they are already booked on your date..change your date!!!
Well done girls!! WE LOVE YOU!!! 
<3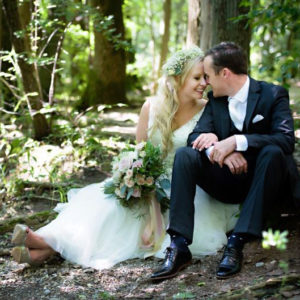 Stephanie Maxwell
I can't say enough great things about HRM Photography. Not only are Heather and Niki awesome people but they are amazing to work with. Their photography speaks for itself. It is creative, fun, beautiful and unique. I have used them for every major life event I have had and will continue to get them to document my family. They are completely amazing and worth the investment. My entire house is decorated with the memories they have captured!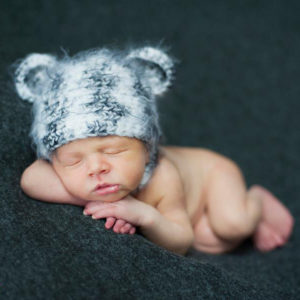 Amanda Chiasson
Amazing photography by amazing photographers! Heather has done 2 out of our 3 newborn sessions (missed #2 because she just had her own baby at the same time!) and is who I recommend to everyone! Extremely patient and kind, and worth every penny!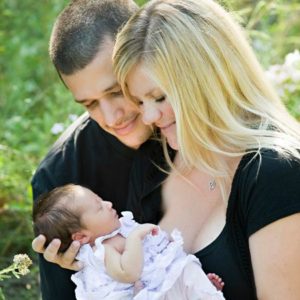 Cassandra Rose
Professional, warm, creative, fun and loving doesn't begin to describe the atmosphere that HRM creates in their studio. I had the pleasure of having a new born shoot with Heather of HRM and could not be happier with the experience or the end result. The photos are breath taking, and her attention to infant safety and detail did not go unnoticed. I would recommend Heather and the HRM Photography team for any and every moment you want to remember!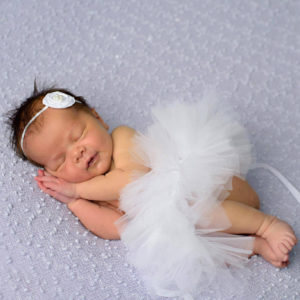 Dawson Family
Heather photographed my first daughter as a newborn and just recently photographed my second for her one year cake smash. She has also photographed my family at Christmas on many occasions. Her photographs are amazing and her kindness and patience with my kids during the sessions are just as fabulous. I would 100% recommend her to anyone!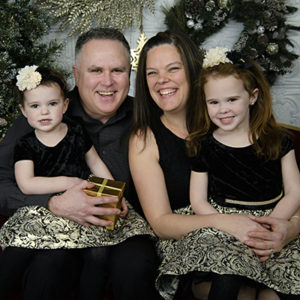 Lisa Shackelton
My fave photographers! This team has documented my engagement, wedding, prenatal, both babies and even in our delivery room and kid birthday parties. Our family photos are my most prized possession thanks to HRM. Somehow they get babies and kids to smile and make adults feel beautiful. Love! Would recommend to anyone!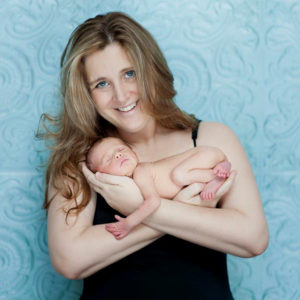 Sarah Sylvester
Literally the most fun I have ever had while being photographed. Heather and her team are so willing to do whatever it takes to get that perfect shot. I always felt comfortable, and was thrilled with my final photographs!!! I will always highly recommend HRM Photography!!! Working with Heather is a blast!!!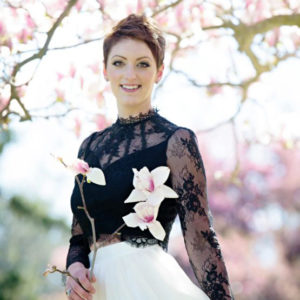 Booth Family
The absolute best of the best. HRM captured our engagement photos, wedding day and maternity photos – the most important moments in our life, and we could not be happier with the process and product. I would highly, highly recommend.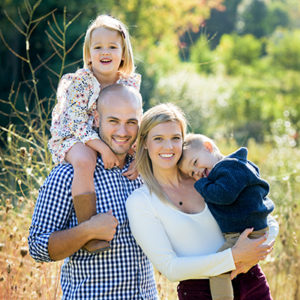 Maren Hayward
We have had the pleasure of having Heather, Lindsay, and Niki all photograph our family over the past 7 years! Very professional, fun, and so patient with children. We have always been thrilled with the photos. Glad to see this business having such well-deserved success.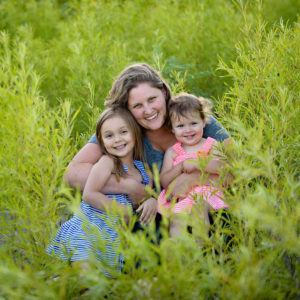 Jennifer Korhonen
HRM Photography did my cousin Krista & Peter Murphy's wedding back on Aug26/2016 and I just have to say they were AMAZING!!! For the time I saw them the camera was never put down… They worked so hard at capturing every memory for Krista..The sneak peeks are beautiful and I enjoy looking at your beautiful work weekly from every other wedding you do…
Your hard work shows.. If anyone is looking for a GREAT PHOTOGRAPHER HRM is the place to call their hard work captures every detail & memory.. CHEERS to Beautiful Work!!!!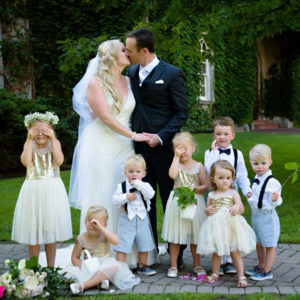 Lisa Fata-Rahaman
Heather has been doing our photos for years…we especially love having our Christmas photos done every year…three children 7 and under is a feat on a regular day, never mind getting everyone to look and smile at the same time! We love you Heather!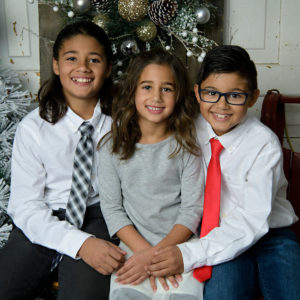 Sonia & Noel
ABSOLUTELY AMAZING! No wonder she is London's Best Photographer 5 years and counting. We just got our wedding photos back yesterday and are completely obsessed with how beautiful they are! What she can accomplish with a camera is nothing short of extraordinary! There is no one else that I would trust to capture our personal memories!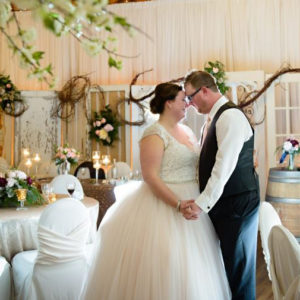 L.O.V.E Wedding & Music Services
Working with this team is one you won't forget a caring energetic strong entrepreneur who knows how to capture those moments that every couple and client deserves. Having worked with Heather and Niki at many functions as well as for our own business photos, rest assured you are in good hands. Keep up the great work!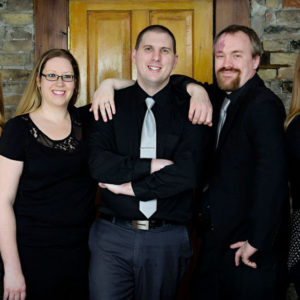 Jen & Ron
Heather shot our engagement photos in October 2015 and we couldn't be more pleased with how they turned out!! She captured so many beautiful moments and made us feel so comfortable! Looking forward to Lindsay shooting our wedding on June 4th!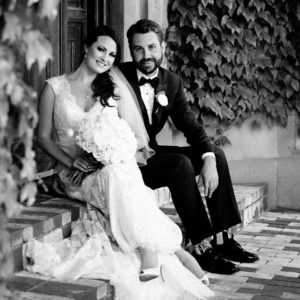 Andrea Pados
Heather did a session of my three daughters that was absolutely wonderful. Her attention to fine details, as well as capturing the sisterly love between my girls provided me with photos to cherish forever.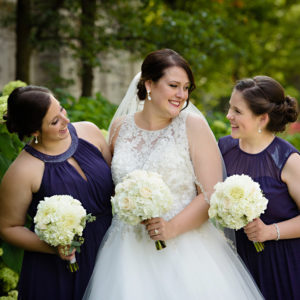 Jenn & Rob
A dreamy wedding and two gorgeous babies later…we are still head over heels in love with HRM. Best photographers ever!!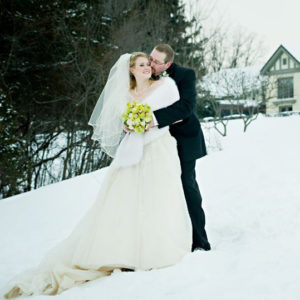 Krista & Brian
Heather and her team are the best. She helped so much on my wedding day, and the picture were absolutely stunning!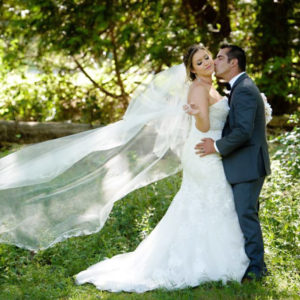 Melissa & John
HRM did my wedding and engagement photos! I loved every second with them and never felt rushed. They listened to what I wanted and enhanced that to a whole other level with their skills. Would hands down recommend them!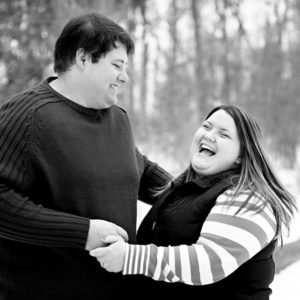 Krystle Trahan Jesko
I dreaded getting my professional head shots and put it off as long as I could, but Heather made the process quick and effortless. Thank you Heather!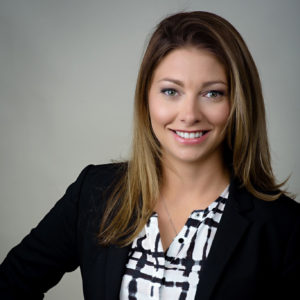 Mandy Maltby
The ladies are HRM are unbelievable!! So talented and so professional! I want to have more babies so Heather can take more pictures for us!!!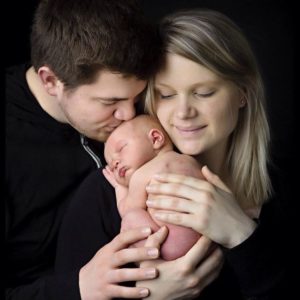 Varillas Family
Best. Photographers. Ever! HRM has been photographing our most important events for 10 years and counting. The quality of photographs and service are second to none.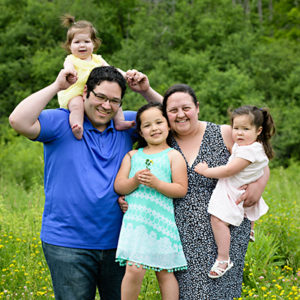 Garcia Family
Heather has photographed our family a couple of times now and she is an absolute pleasure to work with! She's very personable and knows how to get my kid to smile! She does a beautiful job capturing the moment… she just has an "eye" for it. After getting our photos back, we now understand why HRM is always voted the #1 Photographer in our region!! Our family portraits always turn out amazing. Whether you're booking a wedding, family portraits or a cake smash…You definitely won't be disappointed! Thanks for giving us gorgeous family photos that we will cherish forever!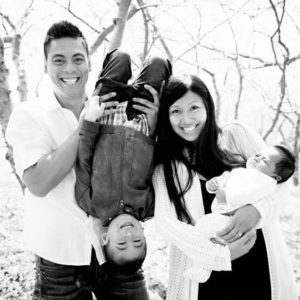 Hali Blake
HRM did headshots for our business. Heather is very professional and made us feel very comfortable during the photo shoot. We love our photos done by HRM!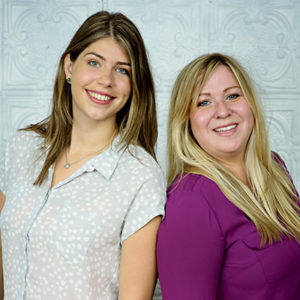 Courtney Alynne
Amazing group, beyond talented photographer and professional staff! from our first point of contact to the moment we receive our pictures! They were able to get two young energetic kids ( age 3 and 2 ) to smile and giggle and feel comfortable in a location they have never been before with people they have never met. Warm and comfortable studio! As if I was being welcomed into a friends home! My son was crying the entire way to our appointment and our pictures were beyond my expectations and spectacular!! There isn't a shadow of a doubt I would book with them again! Thank you HRM! Beyond amazing! Our family received so many compliments on our photos we recommend you to everyone! THANK YOU!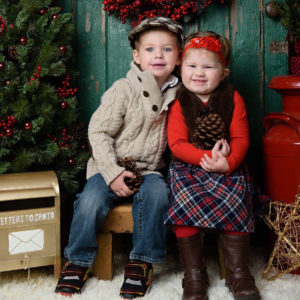 Chad Mcconnell
Best photographers we could have ever asked for our wedding pictures! They were phenomenal and would highly recommended to anyone!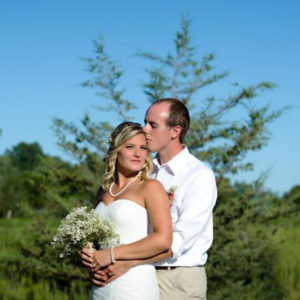 Smith Family
Could not ask for more amazing photographers, our family uses Heather for every special event!!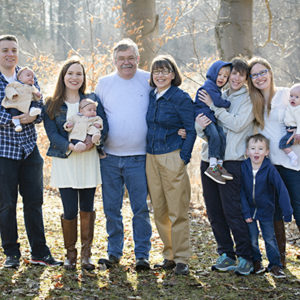 Jesse MacCabe
Just the best photography biz around. They are professional and affordable.