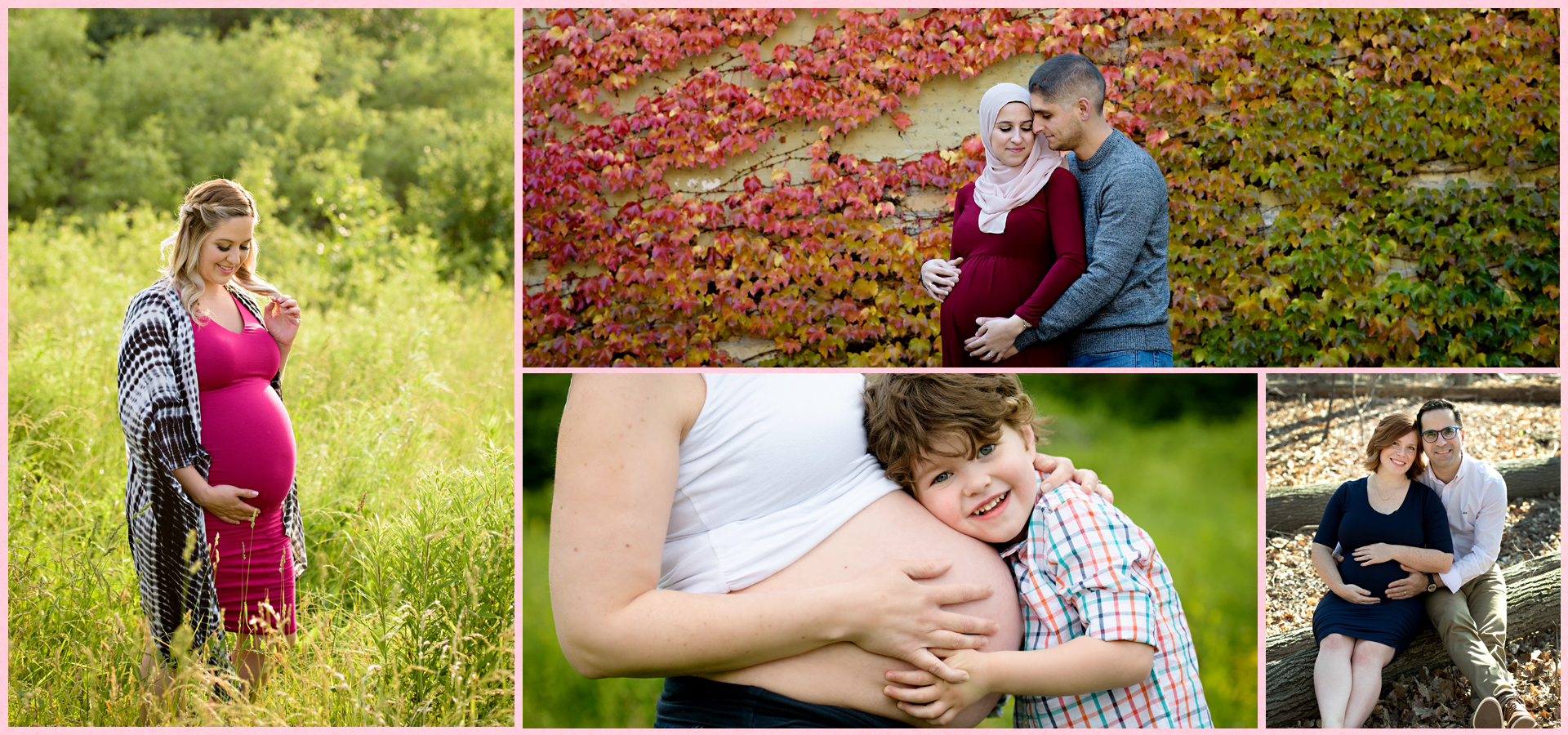 Maternity Photography FAQs
Most importantly – wear something that you are comfortable in and that you feel like yourself in! Most of our clients bring at least three different options: a white tank top and jeans (regular jeans unbuttoned look great) is always classic, a cute dress and a button up shirt with leggings are three options that provide lots of versatility. We have scarves, wraps and gowns that you can use for your session or you are welcome to bring your own. Clothing for your maternity session should be tight fitting around the belly. Loose and baggy clothes will hide your belly – don't hide it, be proud of it!! Keep your clothing choices simple – avoid busy patterns! Black tends to hide pregnant bellies so we suggest avoiding black items. 
Sessions can be done in a variety of locations – our favorite place to photograph maternity sessions are fun and unique locations outdoors! Great outdoor locations include parks, fields, farms, the beach and urban downtown settings. We love to bring out your personality in a maternity session so we are up for anything that you'd like to do! If the weather doesn't allow for an outdoor session, your home or our studio are options as well.
We find that most women look and feel their best around the 7th month of their pregnancy – you'll have a nice round baby bump and will still be fairly comfortable compared to how you'll feel in the 8th month (not to mention that "any day" feeling you'll get past 36 weeks!) 6-8 weeks before your due date is ideal!
Absolutely and we recommend that you do! It's will make your session that much more special having the most important people in your life in the images! Human children and fur babies included! 
Our typically turnaround for proof galleries is 2-3 weeks depending on our current workload.
Our pricing and packages for maternity and other session can be found here. We have options that include maternity & newborn or also full first year packages. 
Yes! We have a large selection of beautiful maternity gowns in different colours, styles and sizes available for our clients to borrow for their session. Please let us know ahead of your session if you would like to select some for us to bring for you!