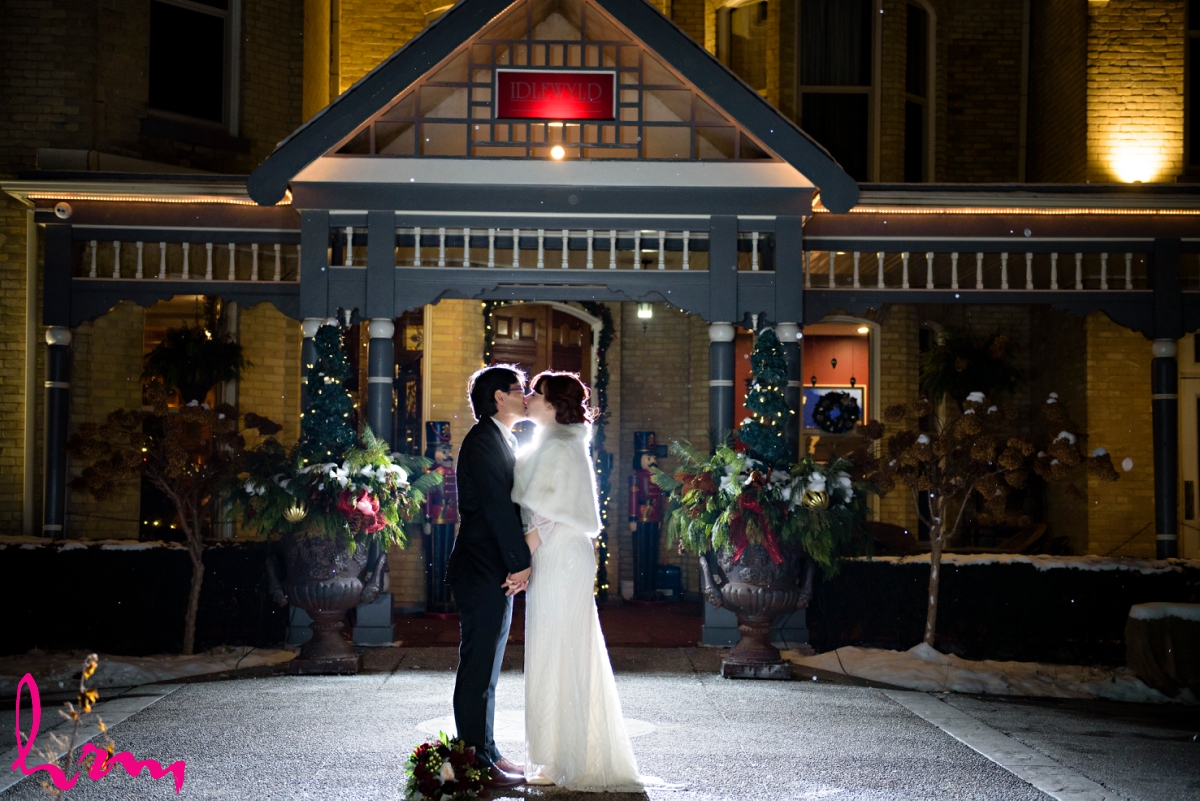 Describe the vision/theme you had for your wedding in 5 words or less: Vintage, elegant, intimate
What are you favorite memories of your wedding day?
Bride: Crying our way through the vows, and seeing our families so happy.
Groom: Seeing the bride for the first time when she walked in!
Best wedding related decision: Doing everything at one location and forging ahead with a time that worked for us, even if it only left about 6 weeks to plan. And hiring HRM to do our amazing photos.
Favourite detail: Integrating a Chinese tea ceremony into the wedding to thank our parents for everything.
Advice for future brides & grooms: Don't sweat the small stuff! Focus on the things that will be most important to you and your guests, and don't stress over little details.
Would you change anything if you could do it all over again? Not a thing. Our wedding day was perfect for us.
Best surprise of the day: My best friend finding a copy of my speech from her wedding 15 years ago and including some elements in her own beautiful toast.
VENDORS:
Ceremony Location: Idlewyld Inn | Officiant: Jeff Hicks of HD Officiants | Cake: Bake Shop Studio | Dress: Custom design by Janine Adamyk of Adamyk Bridal in Ottawa. Fabric from C&M Textiles in Ottawa. | Flowers/Decorator: Springhill Flowers | Hair/Makeup: Alycat Hair & Makeup Artistry | Caterer: Idlewyld Inn | Rings/Jewelery: Birks (Rideau Centre Ottawa location)
KUDOS: We could not be happier with our choice of HRM as our wedding photographer. We are from out of town and didn't know any suppliers in London — our venue recommended HRM and we are truly grateful that they did. I was deeply impressed with the level of preparation and professionalism they showed in preparation for our big day. On arrival, Niki was wonderful — an incredibly talented and creative photographer, and very skilled at wrangling the bride, groom and guests into the best setup for photos! She managed to get amazing photos without feeling obtrusive during the ceremony, and we trusted her completely to set up spectacular images during the photoshoot (despite the December cold she was committed to getting great shots). We are absolutely thrilled with the results as the photos are stunning and we will treasure them forever. We are so happy that we chose HRM and would recommend them to anyone without hesitation.