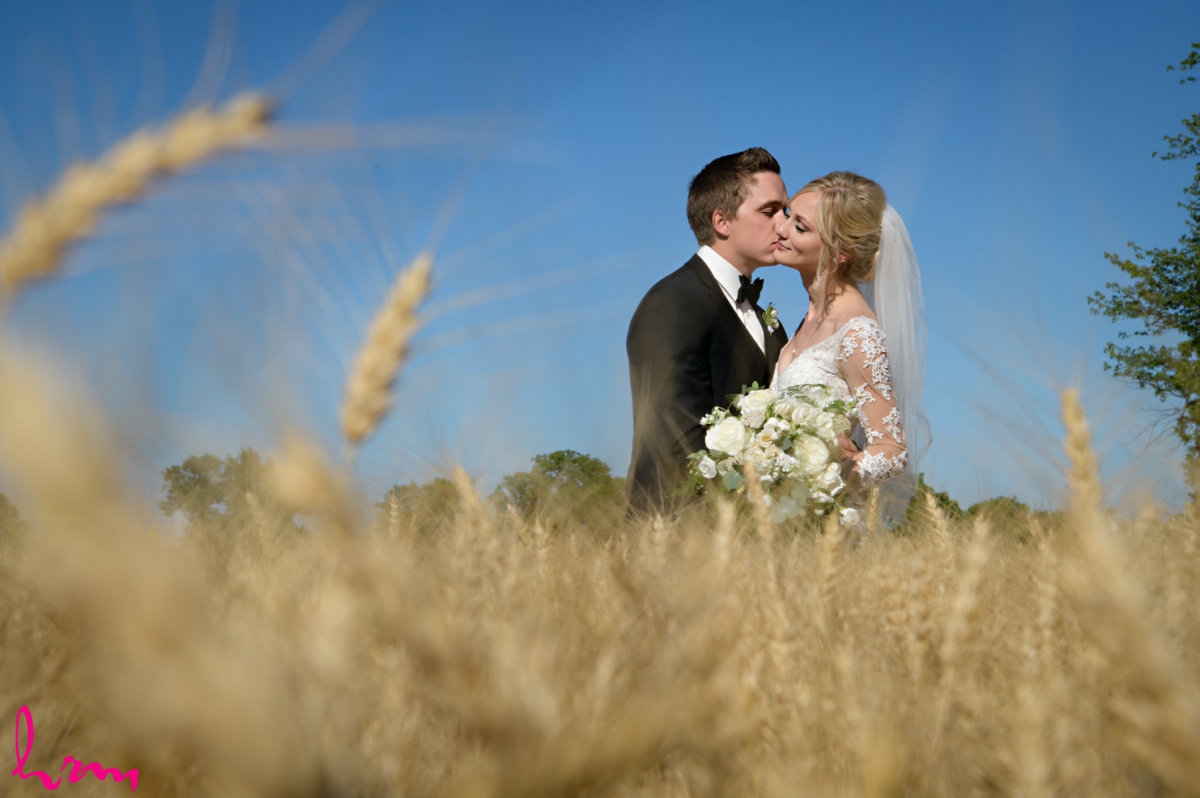 Describe the vision/theme you had for your wedding in 5 words or less: Elegant garden fairytale
What are you favorite memories of your wedding day?
Bride: My favourite memory was standing at the front of the church, declaring our intentions to be married. It was honestly a dream come true. I also loved the dance party led by the Golden Keys. They were so much fun!
Groom: When we walked down the church aisle as husband and wife.
Best wedding related decision: All of our vendors were awesome to work with and I would recommend them in a heartbeat to anyone. Hiring Heather as our photographer was one of our best wedding related decisions. She shot my sister's wedding and I loved how efficient and passionate she was. My sister's photos were some of the best I had ever seen and I know I had to hire Heather. Everything goes by so quickly and it's nice to be able to have beautiful photos for years to come.
Favourite detail: My favourite detail was the flowers, especially my bouquet. I love gardening, flowers and all things outdoors. Candice from Flora and Forage exceeded all my expectations. She made the hall look like a garden and made the church look perfect.
Advice for future brides & grooms: It's important to pick your priorities. Decide the 3 things that are most important to you and plan those first. For me, this was flowers, photography and having an awesome dance party. Focus less on the things that are less of a priority for you so that you can make the items that matter most to you, a reality.
Would you change anything if you could do it all over again? A lot of people have asked me this and honestly, I can't think of anything I would change. I loved every minute of the day.
Best surprise of the day: There were a couple awesome surprises for me. When we walked into the rehearsal dinner at Jesse's parents, they had a flag on their flagpole that Jesse's sister, Carlie, had designed based on the logo Jesse had made for our stag and doe. That flag came along with us the entire wedding day. It was so creative and fun! A big surprise for both of us were the gifts we had gotten each other to open the morning of our wedding. I had given Jesse a ring that was his late grandfather's. Jesse had given me a mailbox with both of our names on it. It was very practical and I loved it because it meant we were now a family.
VENDORS:
Ceremony Location – Our Lady Help of Christians Church | Reception Location – Brooke-Alvinston-Inwood Community Centre Complex | Cake – Junior Baker | Dress – Eddy K from Creme Couture | Flowers – Flora and Forage | Decorator – To Suit Your Fancy | Hair – Hayley Hazlewood and Sandra Gutcher | Makeup – MUA by A | Caterer – Lucy Hendrikx | Band – The Golden Keys | Rings/Jewelery – Poag Jewellers | Groom's Attire – Moores | Bridesmaids dresses – Sophie's gown shoppe
WEDDING SONGS:
Processional – Pachelbel's Cannon in D
Entrance – Fergalicious
First Dance – Perfect by Ed Sheeran
Parent Dances – I loved her first – Heartland, My Wish – Rascal Flatts