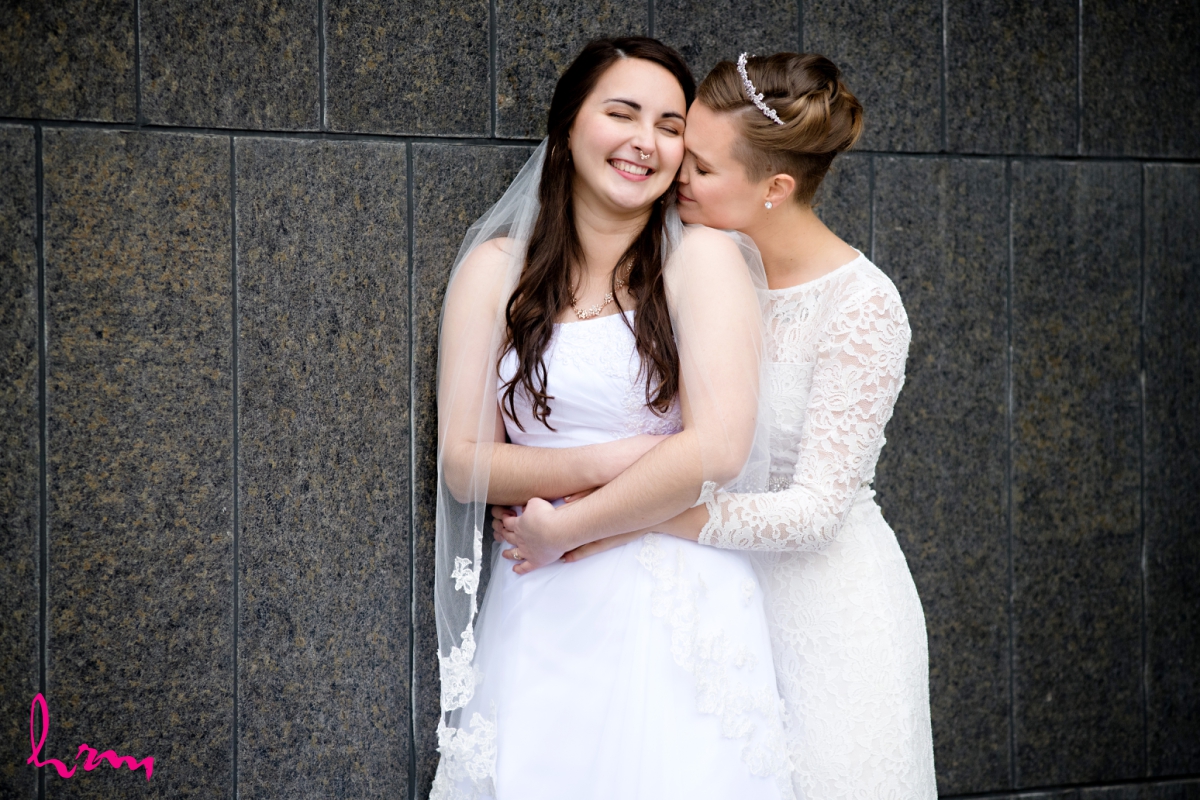 Describe the vision/theme you had for your wedding in 5 words or less:
Simple and intimate
What are you favorite memories of your wedding day?
Jenni and I loved utilizing the rainbow crosswalk for photos with our bridal party. That was a lot of fun!
Best wedding related decision:
Contacting HRM for our photography! Heather and Jordan created such a stress free atmosphere for us, especially right before the ceremony.
Advice for future couples:
"Hakuna Matata" Enjoy yourself. It is your day! Remind yourself that you're there to celebrate your love for one another, and that is a beautiful thing!
Would you change anything if you could do it all over again?
We would have ordered a bigger cake, it was so good!

Best surprise of the day:
Things went so smoothly. It felt very easy!
VENDORS: Ceremony Location – City Hall London | Reception Location – Moxie's Grill & Bar | Cake – Healthy Creations | Dress – David's Bridal | Hair/Makeup – Scizzorhands Salon & Spa | Rings – James O. Poag Jewellers
– Photographed by Heather