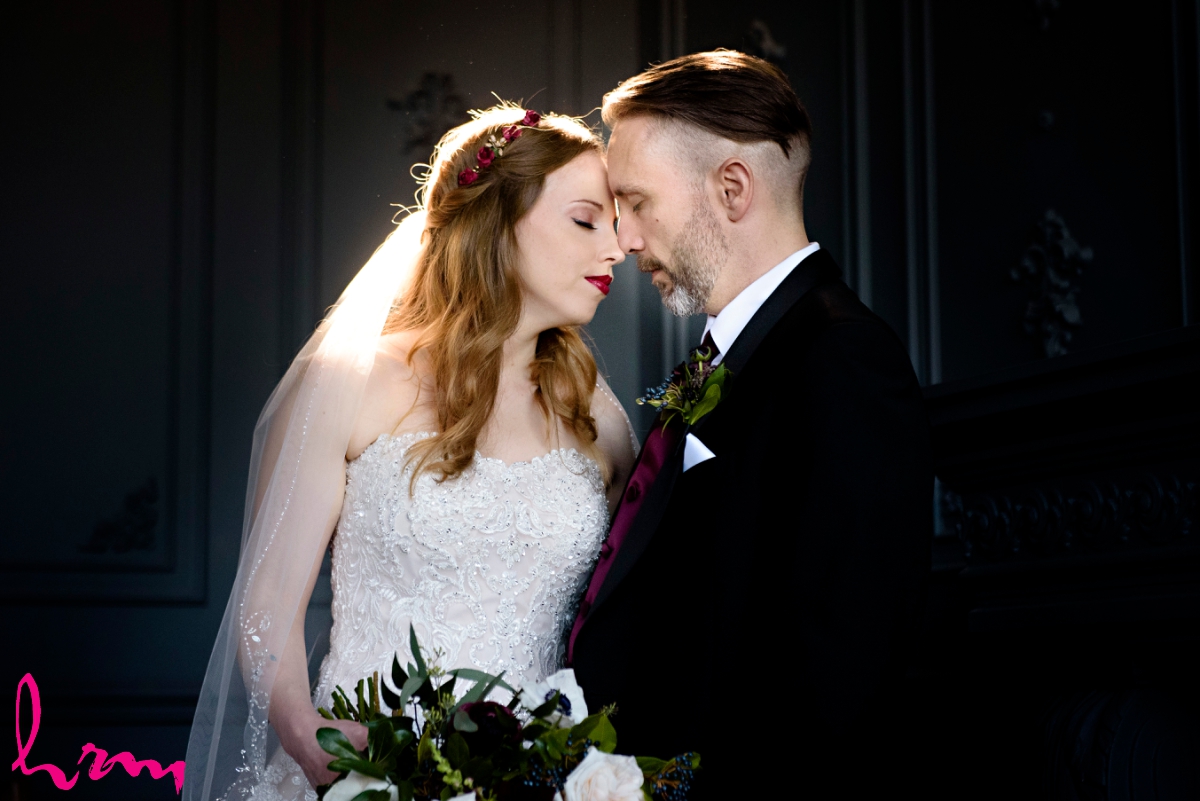 Describe the vision/theme you had for your wedding in 5 words or less: Retro 80s Arcade
What are you favorite memories of your wedding day?
Bride: Getting ready with the bridesmaids (and reading their tarot cards) / photo shoot at Mint Room / Good Enough Live Karaoke
Groom: First Look of the bride / Ring Exchange and Handfasting / All of our family coming together (groom's family came in from Winnipeg and California)
Best wedding-related decision: Venue we chose – amazing ambiance, pinball, stage for the karaoke, custom menu, very flexible with the use of the space – the staff at 3030 allowed us to execute our vision without limits, they accommodated everything happily. We chose this location as we had one of our first dates there three years ago and played pinball. Everything came full circle!
Favourite detail: Our wall decor – reflected our favourite bands and movies from the 80s and early 90s. Cupcake toppers (showcased out our favourite albums)
Advice for future brides & grooms: Make your wedding your own. You don't need to do all of the traditional things/processes if they don't resonate with you. We had a unique wedding that reflected us, and we heard "that's the best wedding I've ever been to" and "I loved your wedding because it was so YOU". It's meant to be a party and if you keep your guests and yourself in mind when you ask yourself "what can I do to make sure everyone is having a blast" your day will be enjoyed by all. Make sure you enjoy the moments and don't sweat the small stuff because there's a good chance no one will notice anyway.
Would you change anything if you could do it all over again? I would not purchase cupcakes from Pickering when I live in Burlington. 4 hours worth of commuting for cupcakes, though delicious, might not have been the best use of our time on the day prior to our wedding. It's worth it to book a local vendor – you won't save money if you're using it all on gas anyway!
Best surprise of the day: My dad (bride) getting to play drums with the band while Sean and I sang "Glory Days" by Bruce Springsteen
Anything else you'd like to add: BEST. DAY. EVER.
VENDORS:
Ceremony Location – 3030 Dundas | Reception Location – 3030 Dundas | Officiant – Weddings by Lori (Lori Lytle) | Cupcakes – Gowmi's Kitchen | Dress – Eddy K / Promises and Lace (Burlington) | Flowers/Decorator – Pink Twig | Hair/Makeup – Bridezilla Beauty | DJ (Band) – Good Enough Live Karaoke | Rings/Jewelery – Barry's Jewelers / John Weldon Jewelers (Dingle, Co.Kerry, Ireland) | Groom's Attire – Moore's | Bridesmaids dresses – David's Bridal
WEDDING SONGS:
Processional – When The World Fall's Down – David Bowie (Labyrinth Soundtrack)
Recessional – The Wedding March – Queen (Flash Gordon Soundtrack)
First Dance – Groovy Kind of Love – Phil Collins
Karaoke Songs – Bride/MOH Duet – Do You Really Want to Hurt Me – Culture Club (The Wedding Singer Soundtrack)
Groom – Fuel – Metallica (Note: GELK learned these songs as a special request for us!)