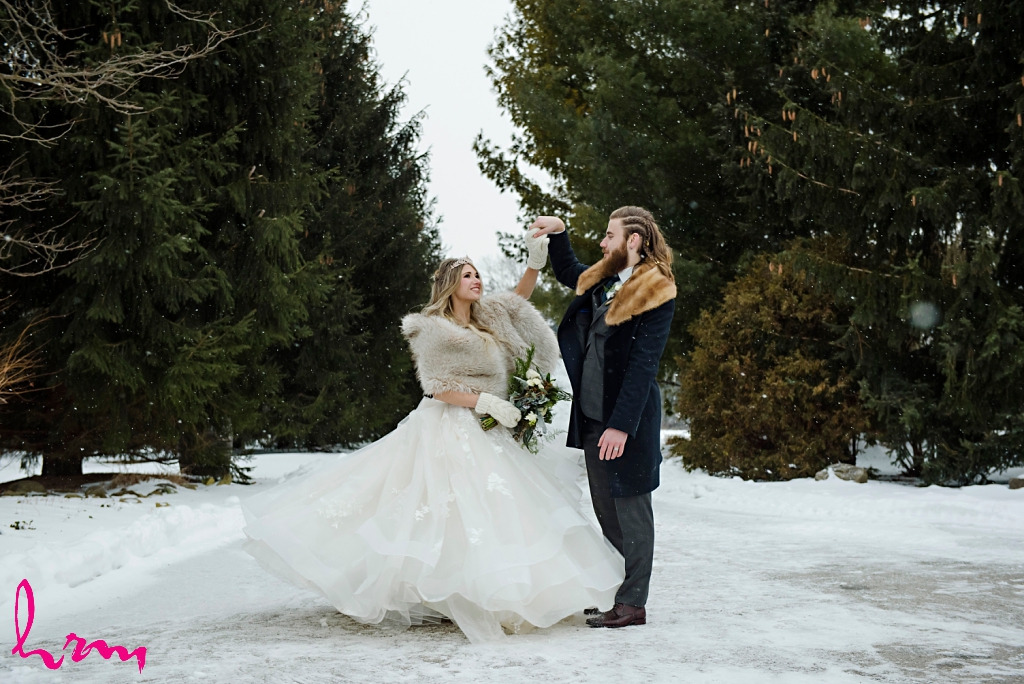 Describe the vision/theme you had for your wedding in 5 words or less: Elegant, Rustic, Chic
What are you favorite memories of your wedding day? Getting ready and our first dance
Best wedding related decision: Hiring our pianist
Favourite detail: Our music. We worked with our pianist to create a custom song.
Advice for future couples: Wedding planning should be fun and easy.
Would you change anything if you could do it all over again? No. Even having a wedding through the pandemic I wouldn't change a thing.
Best surprise of the day: My husbands outfit and hair. He really wanted to keep everything a surprise until we reveal each other.
VENDORS: Ceremony Location: Bellamere Winery | Officiant: Patti Lofgren | Dress: Morilee / Sophie's Gown Shoppe London | Flowers/Decorator: Little Leaf Haven | Hair/Makeup: Maria Legria | Rings: Nash Jewellers (engagement) Wilson and Markles (wedding bands) | Suits:  Moores | Bridesmaids dresses: Azazie | Other Pianist: Jack Ilgner
WEDDING SONGS: Processional: Wildest Dreams / A Million Dreams Mashup by Jack Ilgner | Entrance: Wildest Dreams / A Million Dreams Mashup by Jack Ilgner | First Dance: The Luckiest by Ben Folds | Contract Signing:  Becalmed
– Photographed by Jordan & Becky